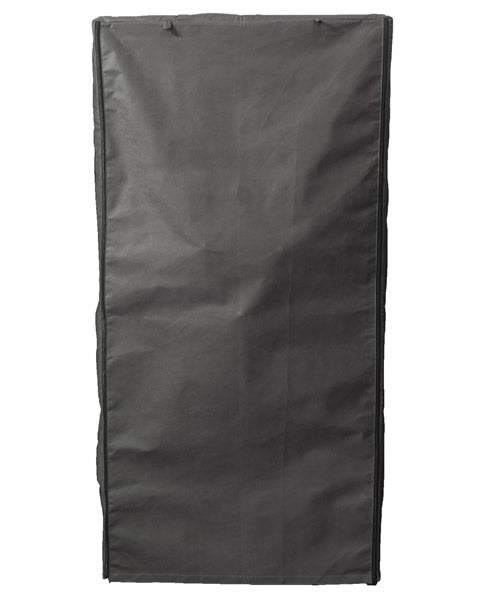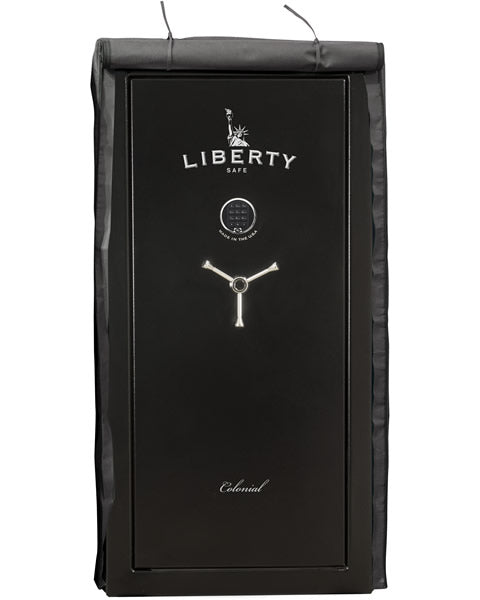 Liberty | 20-25 Safe Cover Size (60 H x 30.5 W x 25.5 D) in.
Buy Now Pay Later. As low as 0% APR financing.
Liberty's Safe Covers protect your safe, while keeping it concealed from sight. Made with a breathable material and dual zippers for quick and easy access.

Conceal From Sight
Protect From Dust
Easy Access Zippers
PLEASE NOTE: Liberty safe covers are based on the footprint of a safe, not the added depth that includes the handle and outlet kit which generally adds up to 3.5" to the overall depth. The covers will flex to accommodate the handle and outlet cord.
New to the liberty line of accessories are Liberty's Safe Covers. These Gun Safe Covers are designed to provide protection from dust and debris and to keep your safe concealed from sight.
The covers are simple to install and with the dual zippers, access to your safe is quick and easy. You can roll the front panel up and tie off with the integrated loops, or simply throw the front panel on the top of safe.
The gun safe cover is constructed of a lightweight, breathable material that will not trap moisture. As you can see here, this material is plenty tough and will provide you with years of use. The packaging that your safe cover comes in is made of the same material and will give you an excellent idea of the quality.
The zippers are high quality and have a fabric protective backing to ensure you won't scratch your safes beautiful finish.
Liberty's Safe covers are designed to be used for indoor use only. If your safe is in the garage, as long as it is out of direct sunlight, it will work there as well. Direct sunlight will cause fading and discoloration. To install your safe cover, simply remove from the packaging/storage bag, and locate the front. The front panel will have zippers on both sides. At this point, you can go ahead and cover your safe or unzip and cover, whichever works easiest for you. Depending on the size of your safe, it may be easier if you have an additional person assist you.
Liberty's Safe covers come in 5 sizes - a 20-25 size, a 30-35 size, a 48 size, 50 size and a 64. Dimensions are listed on the packaging, so if you are not sure which one is right for you...take a quick measurement and then find the cover that meets your needs.
NOTE: Factory installed accessories and options are subject to specification changes/upgrades without notification.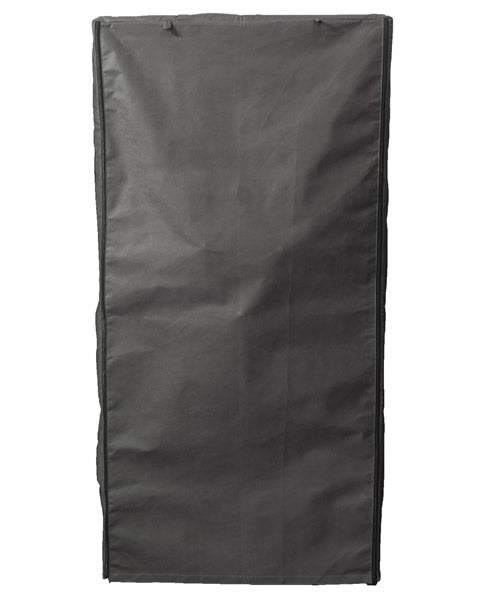 Liberty | 20-25 Safe Cover Size (60 H x 30.5 W x 25.5 D) in.
Sale price

$89.99
Regular price
Buy Now Pay Later. As low as 0% APR financing.
Choose options