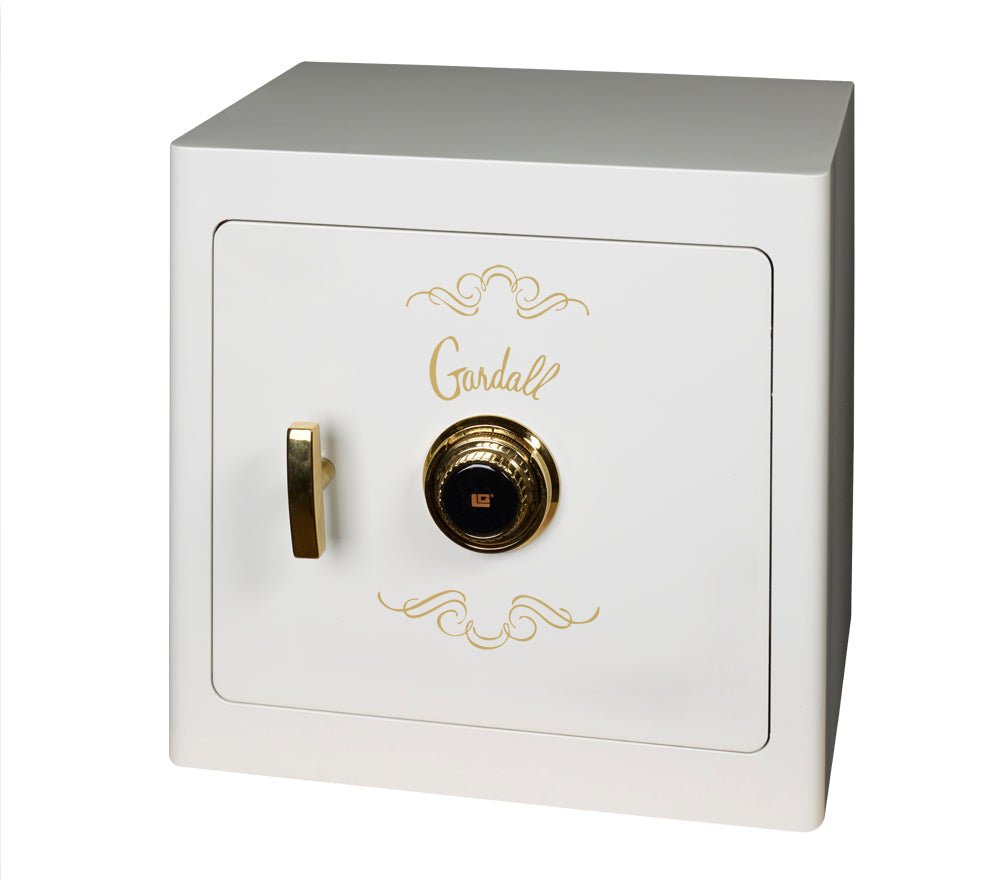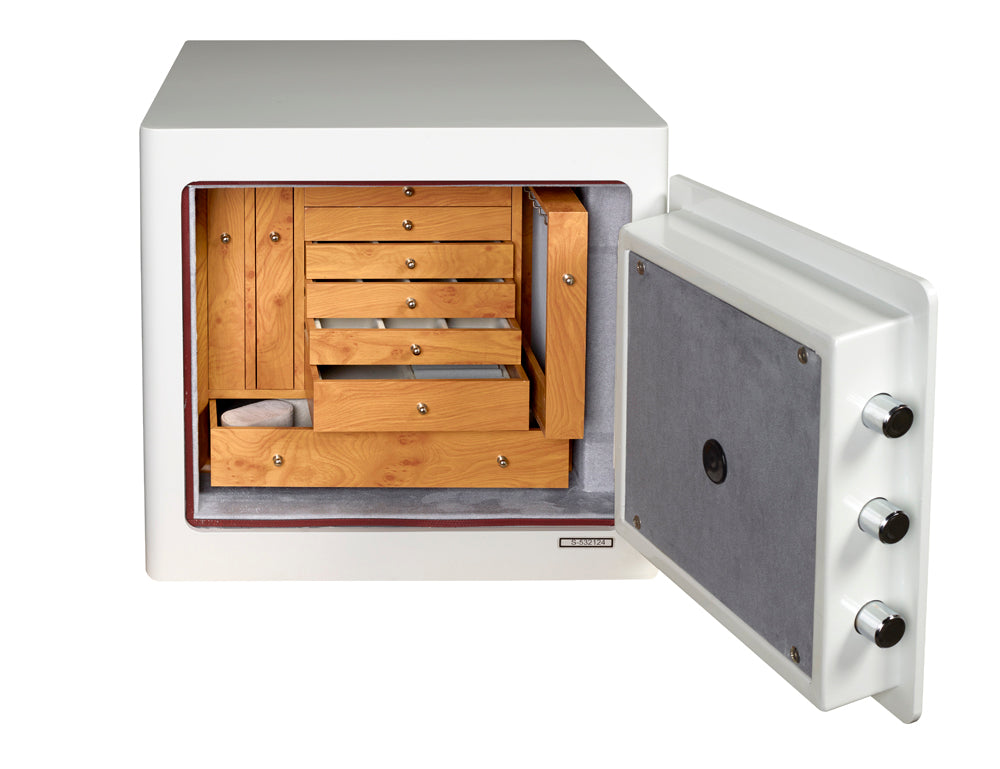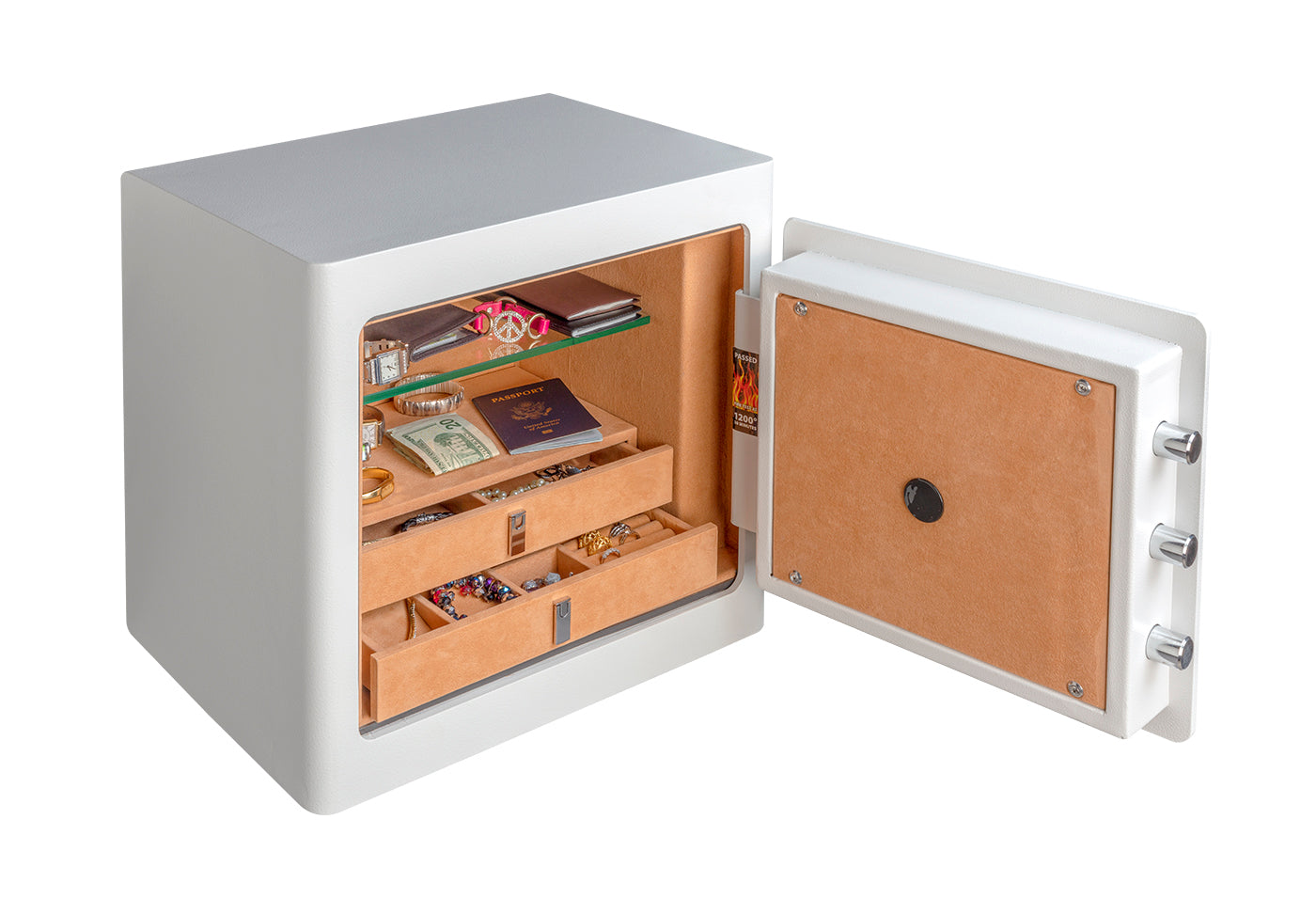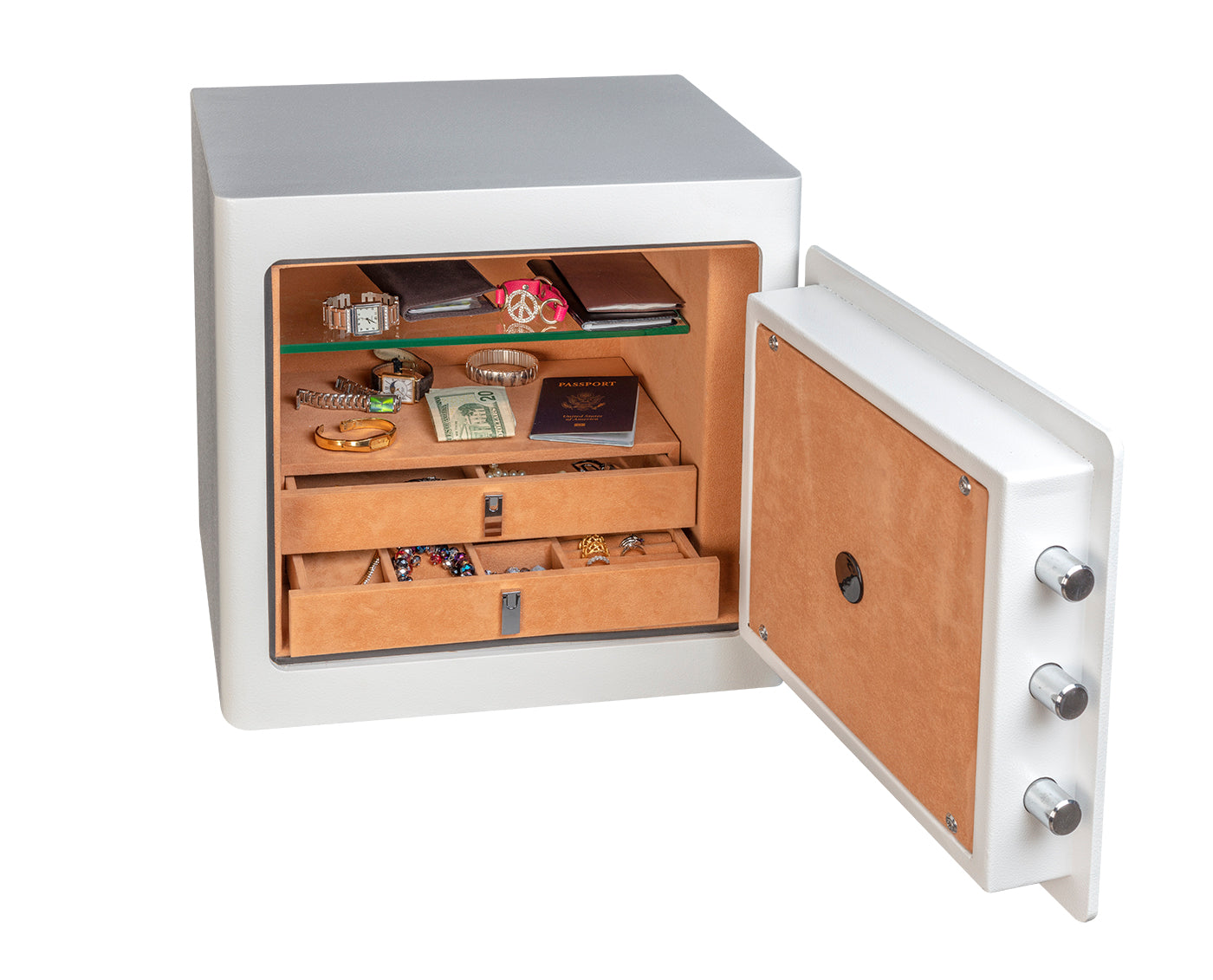 Gardall | JS1718 | Jewelry Safe
Buy Now Pay Later. As low as 0% APR financing.
Can You Survive Record Losses from Fire?
The Gardall JS1718-W-C Jewelry Safe is designed for those that want to protect necklaces, bracelets, rings, earrings, watches and other jewelry. This safe has 10 different drawers for storage and protection. Security features on this safe include a 5/16" solid steel plate door, 3 active 1" locking bolts, 4 anchoring holes (2 in back and 2 in bottom), plus a Group II dial combination lock. A Type I digital electronic lock can be added for an additional cost. An independent re-locker is available as a standard feature. We highly recommend that you bolt this safe either to a floor or to a wall for additional security protection.
FEATURES
30-minute fire label at 1200 degrees F. Interior temperature stayed under 350 degrees F.
Two specialized ring/jewelry drawers and open space for larger jewelry items.
Four anchoring holes for bolt-down of safe (recommended).
U.L. Group I push button electronic lock (available as an option).
Three active 1" round locking bolts.
Independent re-locker to deter burglary attacks.
Motion sensor LED light.
5/16" solid steel door plate.
One removable tempered glass shelf.
Beautiful white powder coated finish.
30-minute fire label tested at 1200 degrees F. The inside temperature stayed below 350 degrees F.
This safe looks just as good as it's security. It is painted in a beautiful white paint finish and features a motion sensors LED light inside.
*** Electronic Lock currently only model in-stock, Mechanical Lock can be ordered.


Choose options