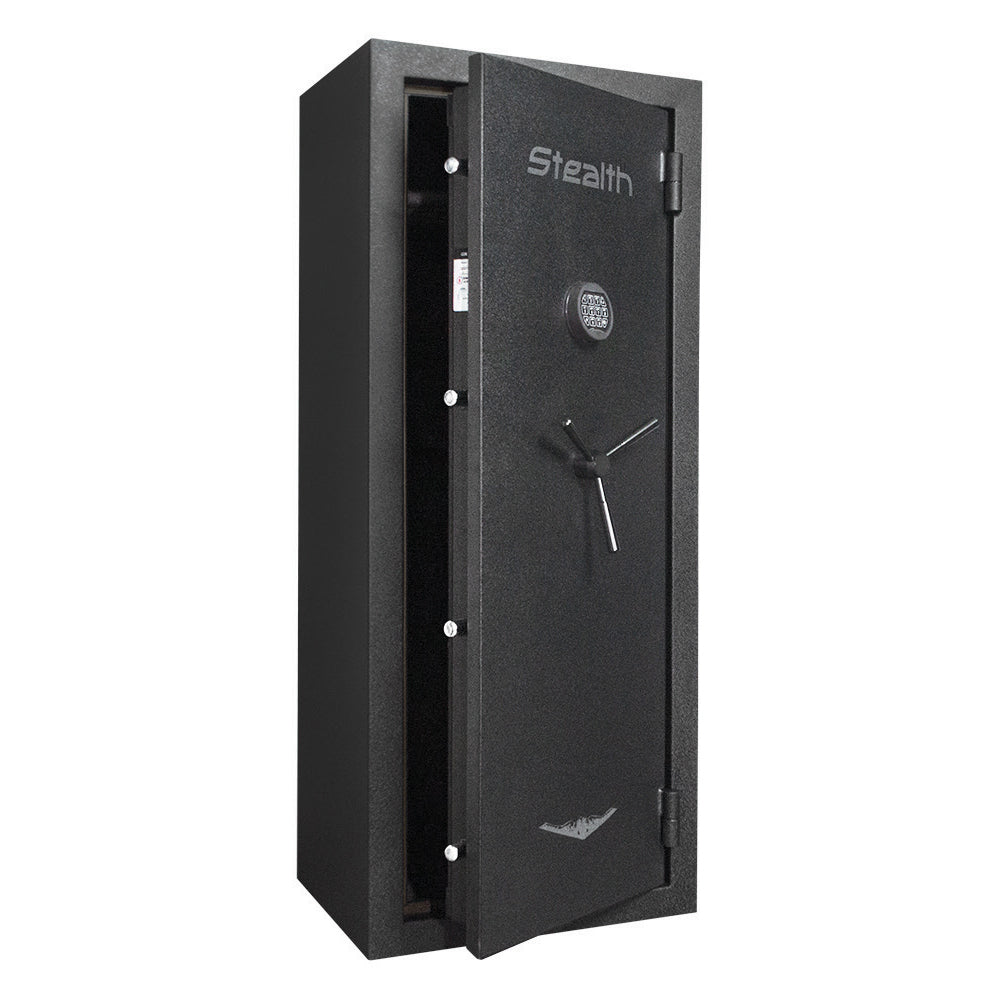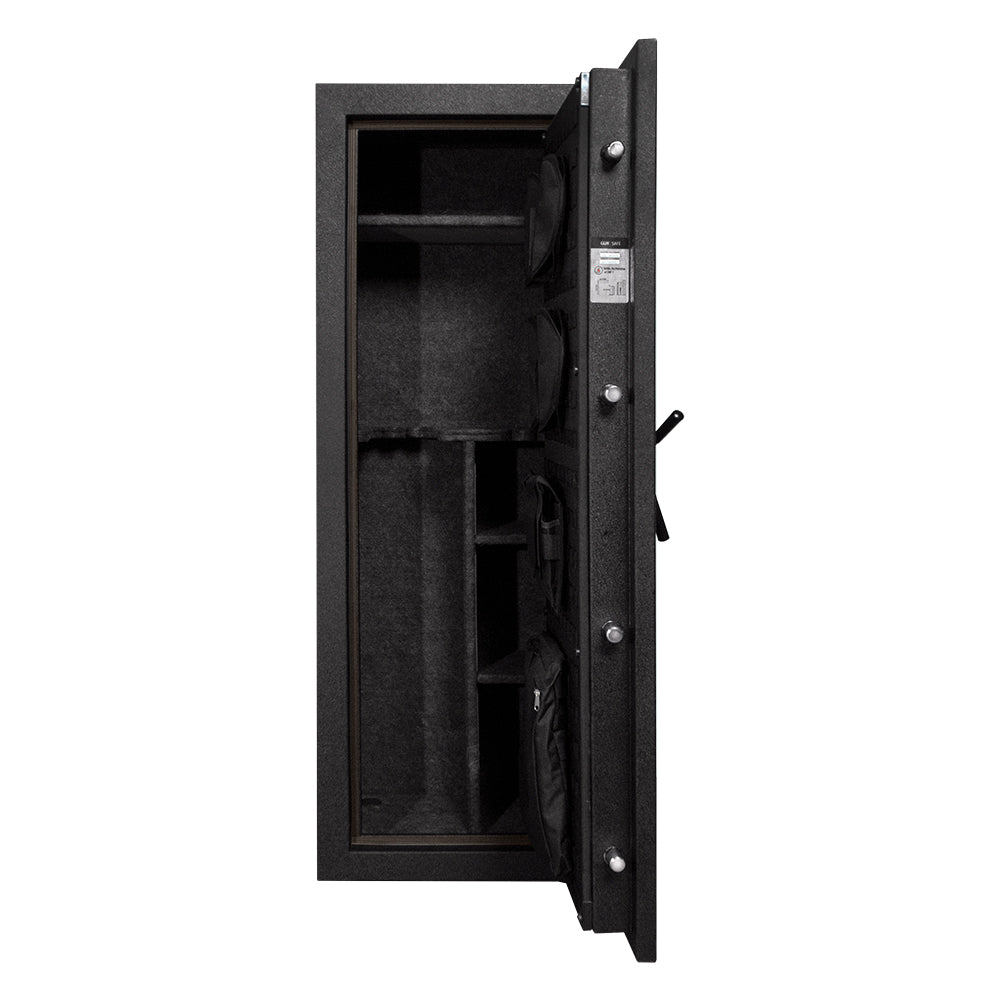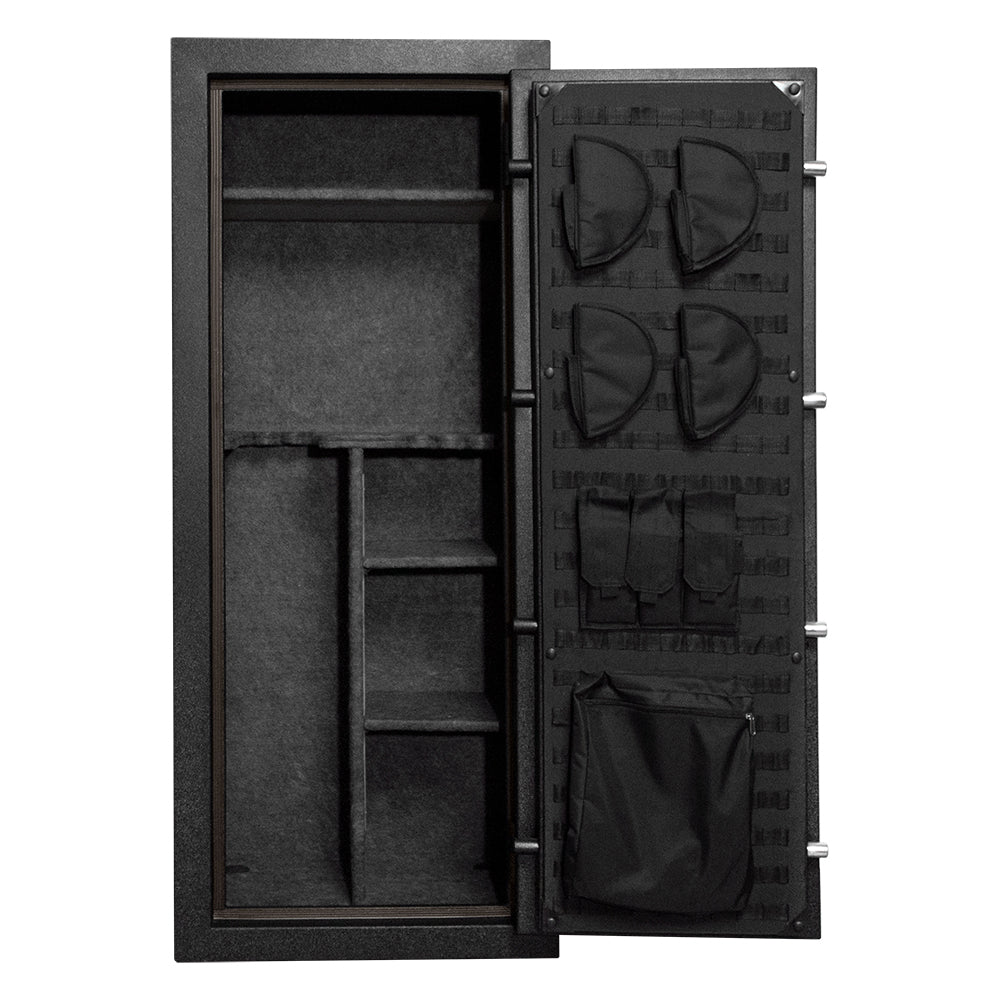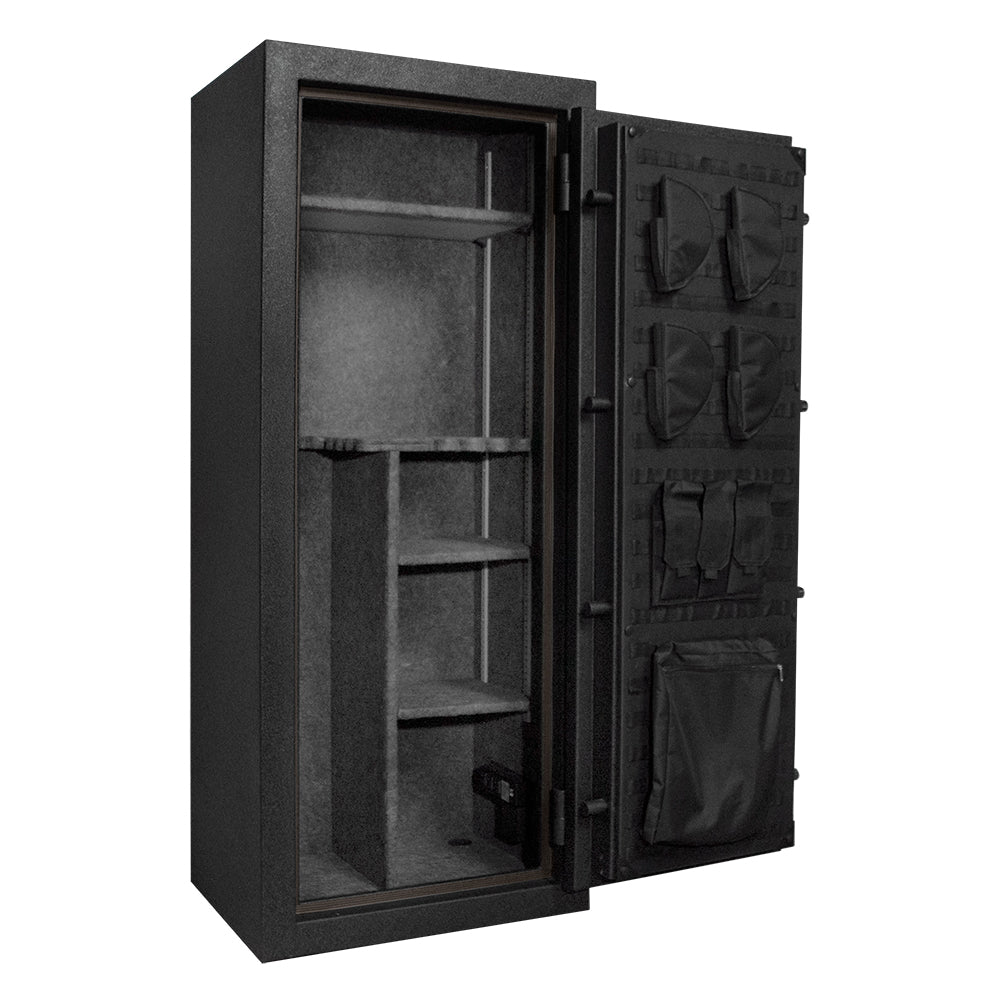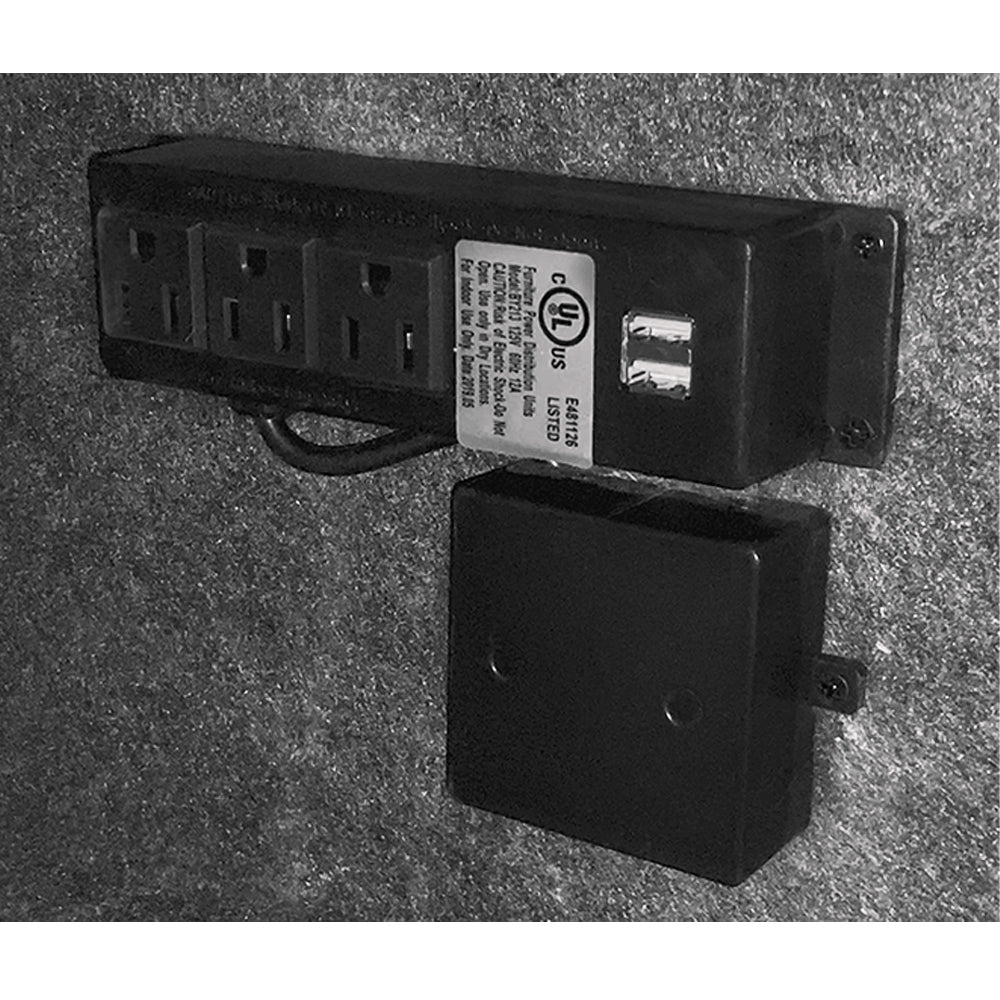 Stealth | EGS23 | Gun Safe
Sale price

$1,299.99
Regular price

$1,299.99
( /)
Buy Now Pay Later. As low as 0% APR financing.
What are you trying to protect? 
We Make Security Simple & Reliable for Your Peace of Mind. Stealth is an American Company that is always innovating products to give you the top level of security with high quality materials at an affordable price.
The EGS23 is made with a 14 Gauge Solid Steel Door & Body. Securing the door are 8 2-Way Solid Steel, 1" Thick Locking Bolts.
Features:
23 Gun Capacity
Fire Rating: 30 Minutes at 1200°
Burglary Rating: CA DOJ Approved
30 Minute Fire Rating
Heat expandable intumescent door seal for extra protection in severe fires
14 Gauge Steel Door & Body
8 Solid Steel Locking Bolts - 1" in Diameter
2-way Locking Bolt System
4 Active & 4 Deadbolts on Hinge Side
UL Approved High Security Electronic Lock
NL Universal Lock UR-2020
Assembled and Tested in the USA
Hardplate and Relocker
Electrical Outlet Kit
3 Outlets and 2 USB Slots
Black 3-Spoke Handle
Molle Door Panel Organizer with Accessories Included
Gray Fabric Interior
Dual Gun Rack Included
Two Adjustable Side Shelves
One Adjustable Top Shelf
Extremely Durable Flat Black Paint
4 Bolt Down Holes and Mounting Hardware Included
Internal Dimensions: 56" H x 21" W x 12" D
Model 
Dimensions
Approx Weight 
Color
EGS23 
59" H x 24" W x 18
293 lbs.
Black
 
 

*Add 3" to depth for handle

 
 
Designed for those on a budget, the Stealth Economy Gun Safe provides essential security features at the lowest price possible!
 Not everyone wants a top-of-the-line gun safe for thousands of dollars. Some of us just want a quality safe at the lowest price possible. This is exactly where the Stealth Economy Gun Safes fit in.
 CA DOJ Approved and made with a 14-gauge steel body and door, the Stealth EGS23 will do a great job of keeping your firearms locked away and secure. Keeping the door in place are 8 solid steel chrome-plated 1" locking bolts, with four being active and four deadbolts on the hinge side. The door opens on two external pin hinges after the correct combination is entered into the UL Approved NL Universal Lock UR-2020 High Security Electronic Lock. This lock is the most reliable lock in the industry and is assembled and tested in the USA. The lock is also protected by a hardplate and a relocker that will keep the bolts locked if a thief were to attempt a punch or drill attack.
In addition to the security, the Stealth Essential Gun Safe EGS23 is fire resistant for 30 minutes at 1200°. Stealth also adds an intumescent door seal that expands to multiple times its size during a fire to prevent smoke from entering the safe keeping your contents safe and secure inside.
An additional feature that makes the Stealth Essential Gun Safe better than the competition is the customizable Molle interior door organizer that helps free up additional space in the safe. This system is far better than sewn-in pockets as the system allows for full customization. Want your pistol holsters at the bottom of the organizer? No problem. Want them lined up on the right side? No problem. Want to get rid of all the included accessories and use your own? Again, no problem! You can add and remove accessories as you need with the convenient strap and snap system.
The Stealth Essential Gun Safe EGS23 also includes an electrical outlet kit with 3 outlets and 2 USB slots so that you can charge your electronics inside the safe.
These safes are styled with a black 3-spoke handle and a flat black finish. Four bolt down holes and mounting hardware is included to secure the safe to the floor.
Stealth believes in and stands behind the Essential Gun Safe Line by offering a 2-year warranty on the safe and all its components, including the lock and a lifetime warranty against house fire, attempted break-in and actual break-in.
Constitutional Rights Factory Rebate Offer
Champion Safe is offering a huge mail-in rebates on any Champion, Superior, Safe Guard and American Rebel Safe.
September 9 - October 31, 2023
| | |
| --- | --- |
|  Safe Cost | Rebate |
| $500-$1,499 | $100 |
| $1,500-$2,499 | $200 |
| $2,500-$4,999 | $400 |
| $5,000 & Up | $600 |
Come to the store to receive this rebate.

Stealth | EGS23 | Gun Safe
Sale price

$1,299.99
Regular price

$1,299.99
Buy Now Pay Later. As low as 0% APR financing.
Choose options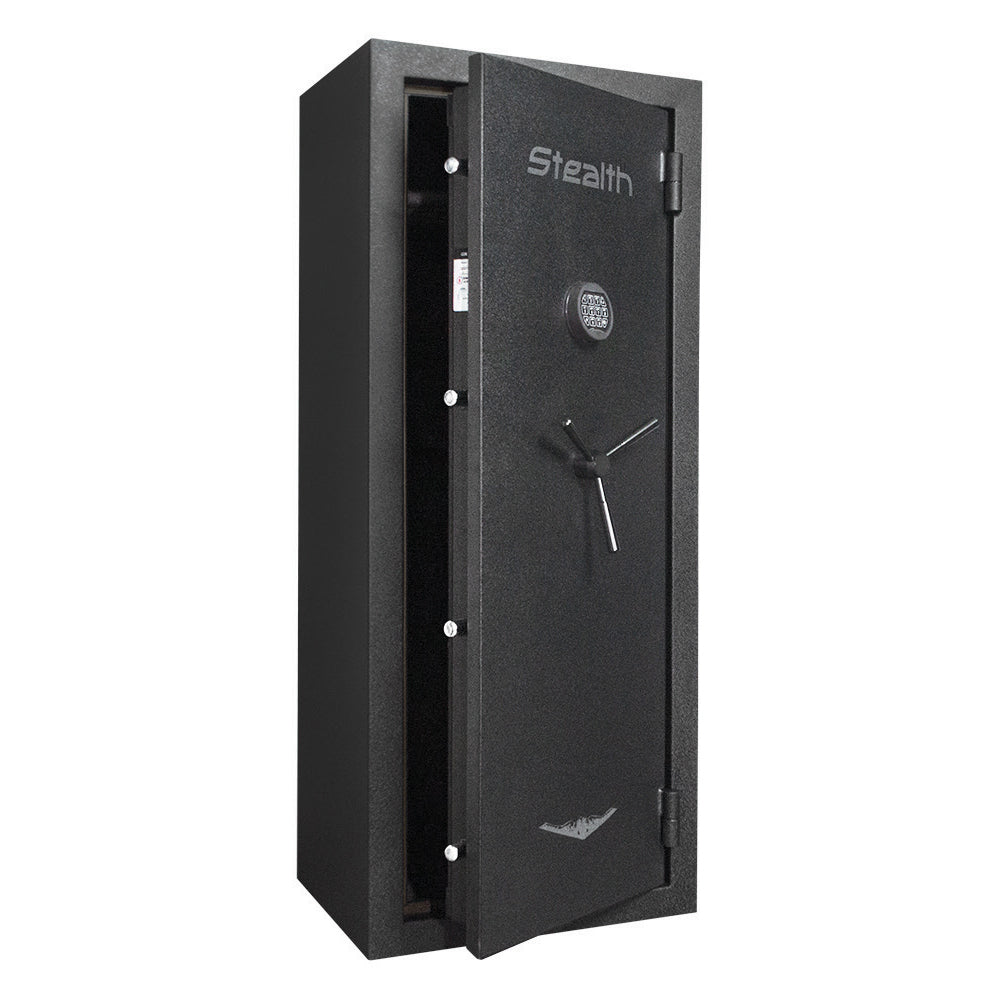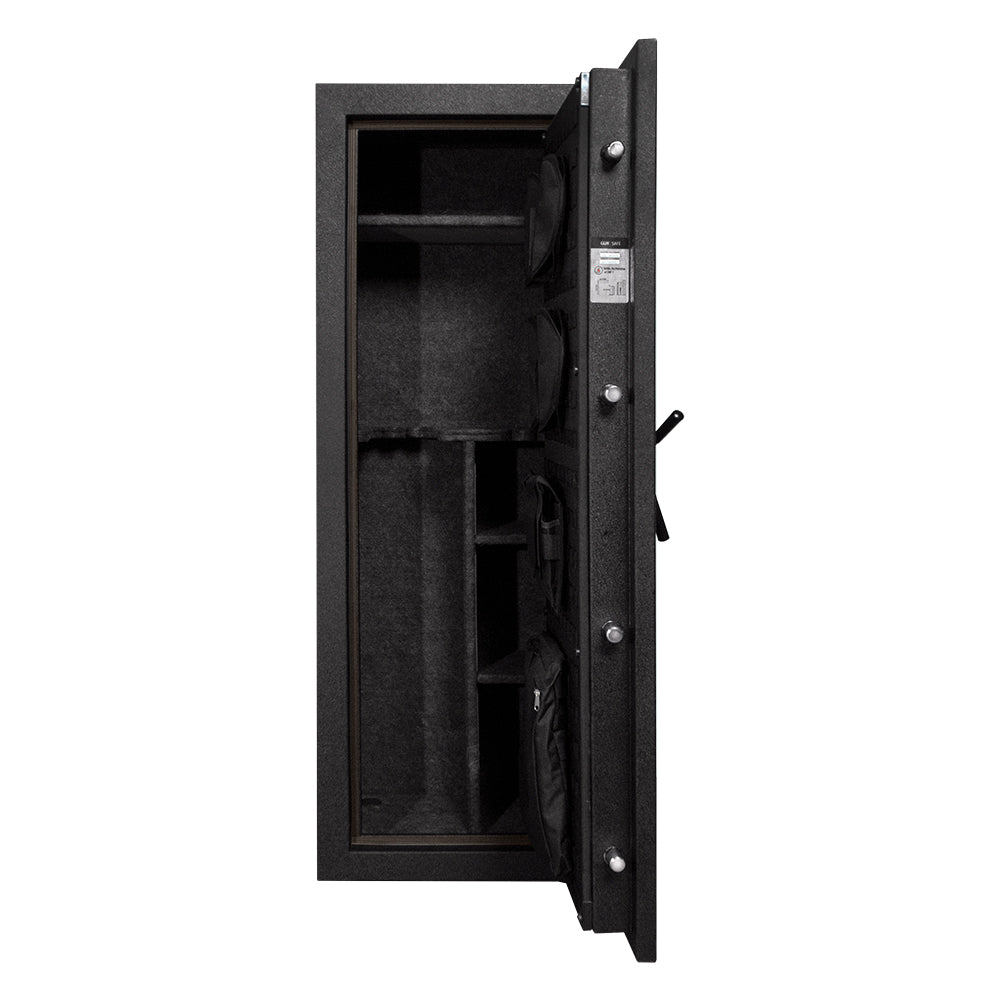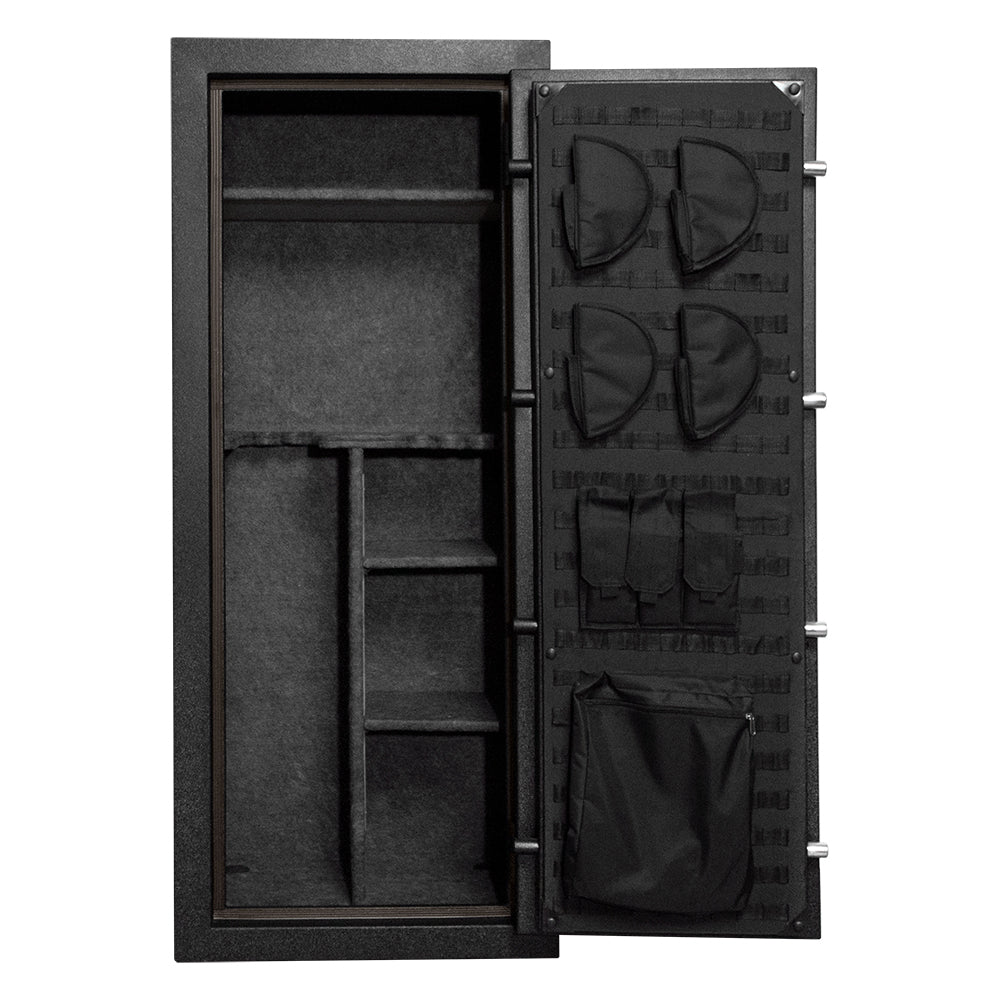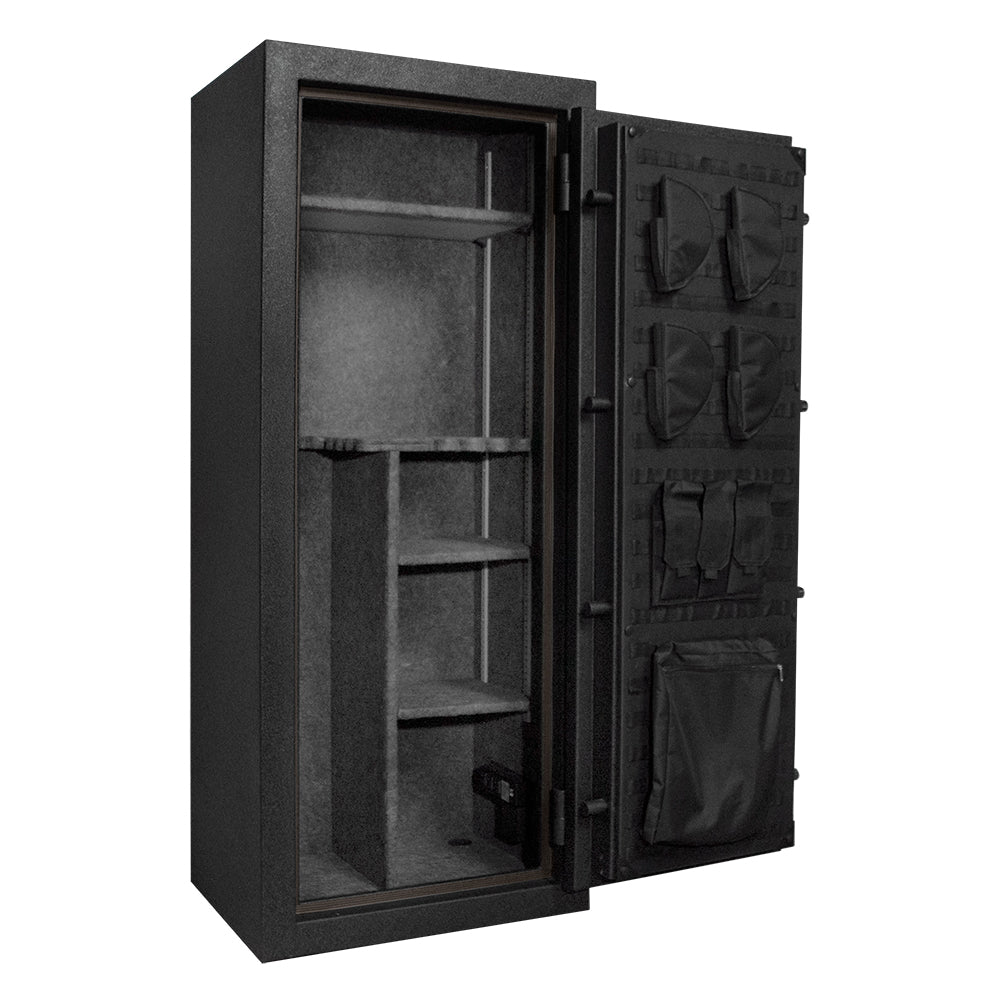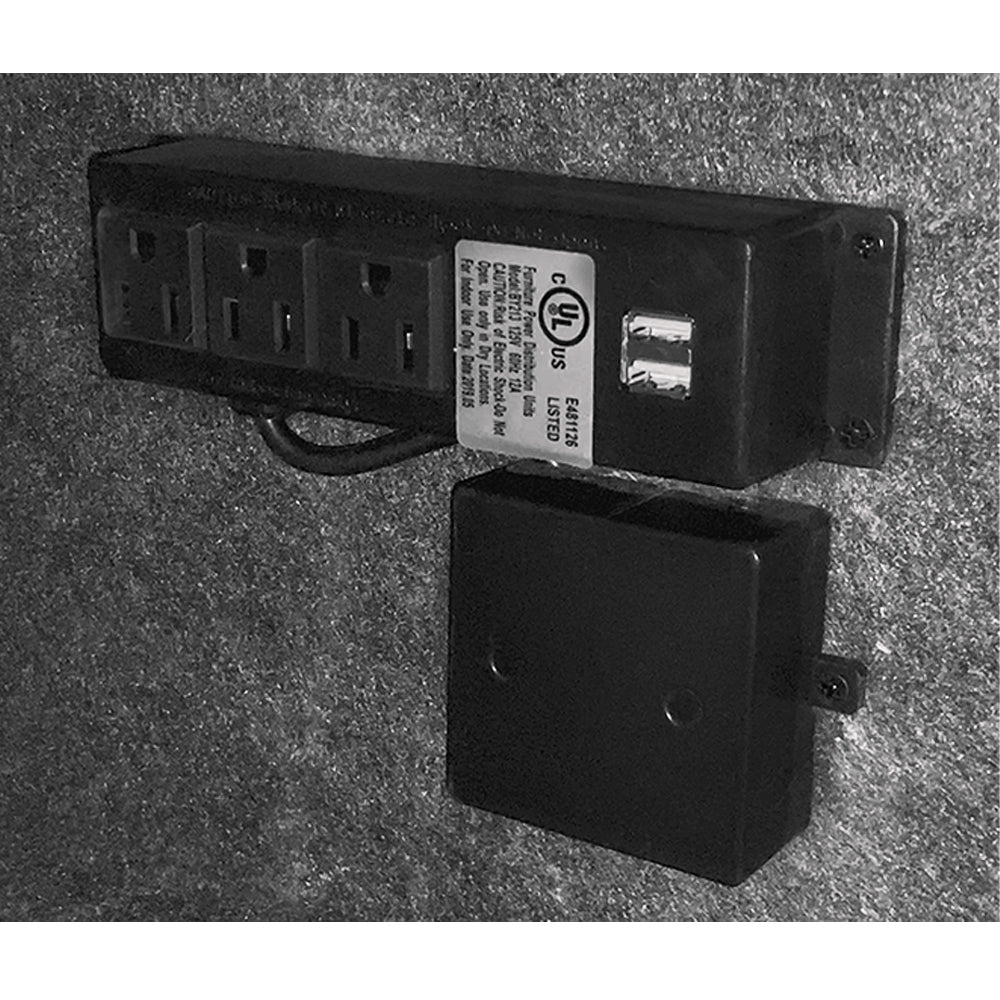 Sale price

$1,299.99
Regular price

$1,299.99
( /)
Buy Now Pay Later. As low as 0% APR financing.
View details