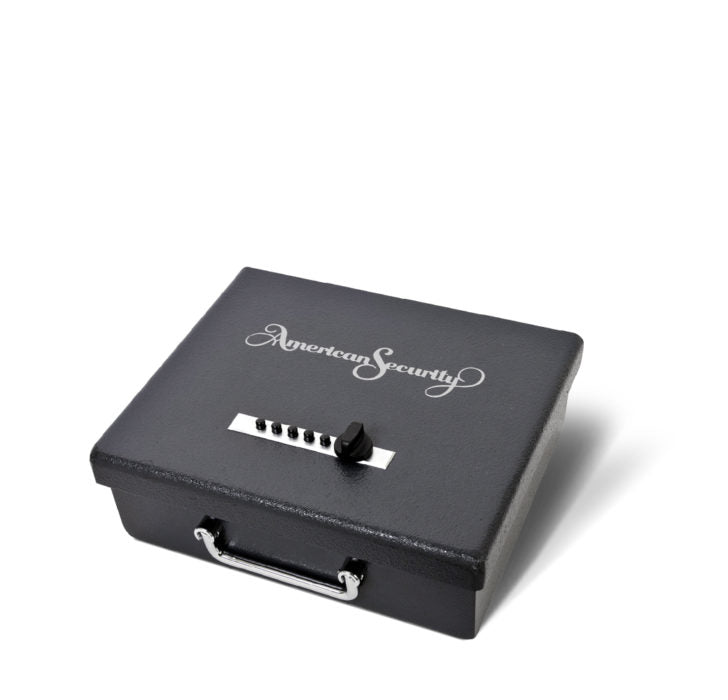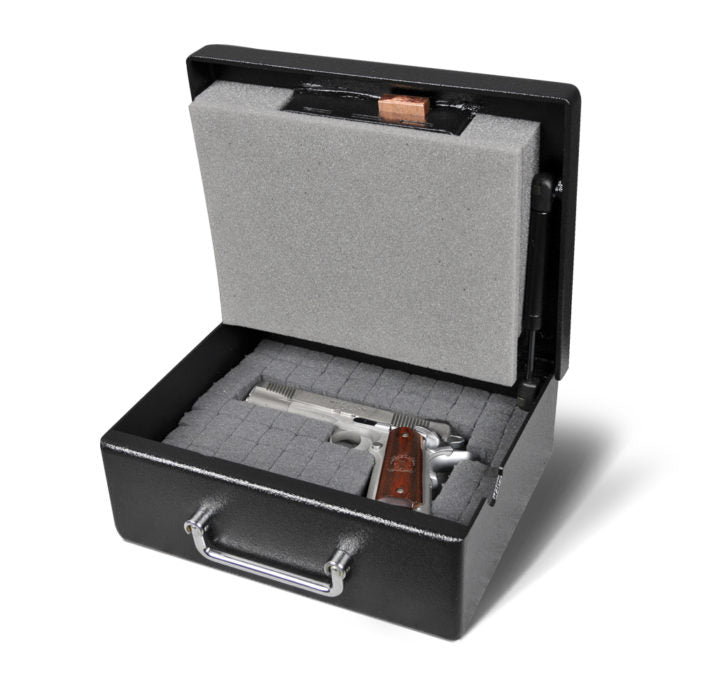 AMSEC | PS1210HD | Handgun Vault
Buy Now Pay Later. As low as 0% APR financing.
The NEW AMSEC PS1210HD high end pistol safe will protect your handgun and give you the quick access you require without sacrificing any form of security.
Features
Outside: 4.25" H X 12.50" W X 10.25" D
Inside: 3.00" H x 10.50" W x 9.00" D
Interior Cubic Feet: 0.16
Weight: 

24.00

High Strength 10 gauge solid steel body.
Massive 3/16" gas piston assisted door with two solid steel dead bars.
Welded and concealed continuous hinge.
Reliable fast access Simplex push button mechanical locking device.
Strong, pry-resistant locking bolt.
Locking mechanism protected by steel housing, impervious to punch attacks.
Charcoal gray textured finish with chrome hardware.
Heavy duty chrome carrying handle.
Protective high density pluck foam-lined interior.
Four pre-drilled bolt down holes.
Packaged for UPS/Fed-X shipments.
Made in the USA.
Made from 10 gauge solid steel and featuring a tamper resistant lock, this handgun safe is a must have for any pistol owner. It will secure your pistol in a foam surrounded cavity that prevents it from sliding around and getting scratched. The steel alone is enough to keep most unwanted hands out. The lock is designed in such a way that only you will be able to access it. Since the door is heavier than most pistol safe doors, AMSEC has come up with a solution to help you gain that quick access you desire. The piston assisted door will open in a flash and is easy to close.
Much like AMSEC's other products, the PS1210HD pistol safe is made with the same attention to detail. Heavy duty steel and materials that they have spared no expense on make up the quality and durability of this pistol safe. As a firearms owner it is your responsibility to keep your firearm out of harm's way. This safe is the perfect solution for that issue and it will give you long lasting protection and peace of mind.
Buy Now Pay Later. As low as 0% APR financing.
Choose options